What's Included in Your Dental Records?
Most of the time, when you go to an appointment with a new dentist, or get referred to a specialist, the office will ask for your dental records. A thorough knowledge of your dental and medical history is crucial for the dentist. Especially in modern times, when privacy is an ongoing concern, you may be wondering what information is being relayed in your dental records. Here's a look at what it contains:
The Deets of Your Dental Records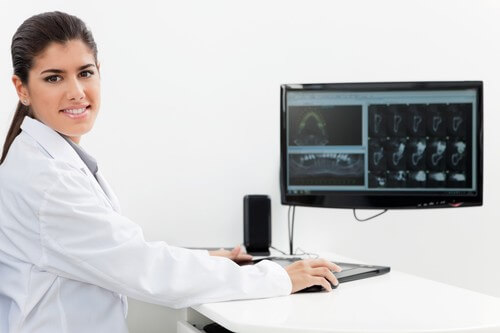 The following is what what is typically included in the written notes of your dental record:
Identification data — this includes your name, date of birth, phone numbers, and emergency contact information.
Your dental history
Clinical examinations and charting of them.
Any diagnosis for past or present conditions
Treatment plans for past or present conditions
Documentation of informed consent.
Your overall medical history —this includes a thorough look at:
The names and phone numbers of your physicians.
The dentist's own evaluations of your general health and appearance
A list of any systemic diseases you may have, such as diabetes, rheumatic fever, hepatitis, and others.
Any ongoing medical treatments you're receiving.
Any bleeding disorders, drug allergies, smoking and alcohol history that you have
Any cardiac disorders you have.
Relevant family medical history
Pregnancy
Physical and emotional tolerance for procedures
The dental record does not contain any financial information, which includes ledger cards, insurance cards or claims, and payment vouchers. The financial records are kept separately from the dental record. What is included, however, is any refusal on your part to accept the recommended treatment plans as well as cancelled appointment history.
The dental record contains vital information for the dentist in regards to your oral health and your overall health. It's important to have a full picture of your health when recommending treatments, and the dental record provides that picture. If you have questions regarding your dental record, give us a call.