About Us
Your North Phoenix Family Dentist, Orangewood Family Dental has a modern facility with the latest dental technology available. At Orangewood Family Dental, we serve our patients efficiently and precisely to restore, repair or simply enhance your existing dental health and smile. We are a full-service dental office, offering Preventative care, Cosmetic, Denture/Partial, Implants and pediatric dental care to keep the entire family healthy and smiling.
Everyone on our team, from the doctors to the office crew are there to serve our patients with a pleasant and friendly demeanor. At Orangewood Family Dental our compassionate and specially trained staff will make you enjoy coming to the dentist—yes, really! If you haven't been to the dentist in a while or you are simply maintaining your oral health, come see us today! 
Our friendly team ensures your visit to the dentist is easy and comfortable for you and your children. Making sure your child starts seeing the dentist as soon as baby teeth come in is important for ensuring a lifetime of healthy habits. At Orangewood Family Dental, we are kind, compassionate and specially trained to provide comprehensive dental care to young and old alike. If you haven't been to the dentist in a while or it's time for your next checkup, Orangewood Family Dental has the technology and the techniques to give you the best oral care possible.
Dr. Saif Ghanem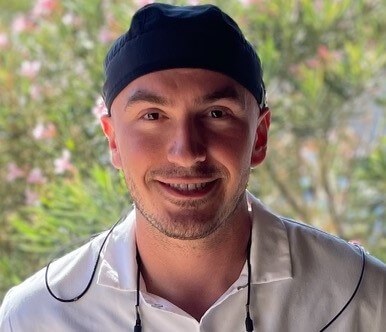 SaveSave
Dr. Ghanem's love of the outdoors and his active lifestyle is one of the many reasons he moved to Arizona. In his free time, you'll find him hiking, playing sports, traveling, and checking out new local restaurants.
Dr. Ghanem finds pleasure in being a General Dentist and how it joins both the world of art and healthcare. He is skilled in a variety of dental treatments to include Crown and Bridge, Root Canals, Surgical Extractions, and restorative smile makeovers. Dentistry gives him the chance to work in a team environment and he loves the instant gratification of making his patients smile. He would love to have the chance to help you achieve your dental goals.
Dr. Ghanem attended the University of Michigan where he earned his Bachelor of Science in Biomolecular Science. He then went on to the University of Michigan School of Dentistry where he received his degree in Doctor of Dental Surgery (DDS
Nora- Dental Hygienist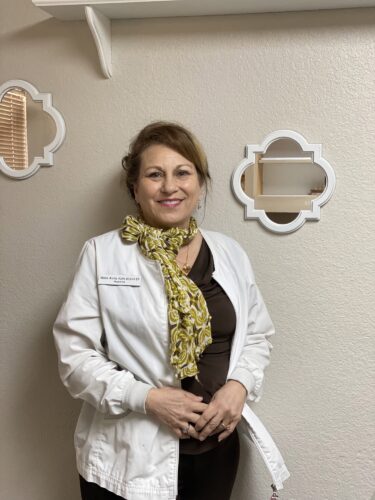 Ruby- Dental Assistant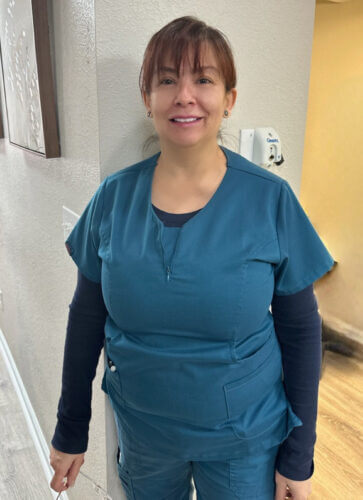 Madyson- Dental Assistant

Stephanie- Administrative Assistant